Holy Week begins on Palm Sunday and ends on Easter Sunday. While we won't go into details about these world-famous religious holidays, let's talk about something very well-known closely related to these events, and which counts in gastronomy: chocolate.
Why are we talking about Easter eggs?
To understand how the Easter chocolate is famous, first we have to time travel.
Easter is a fusion of several traditions (Jewish Passover, for example). It designates in the Christian calendar the celebration of death and resurrection, and follows the week of Lent, which prohibited eating meat to mark mourning. The egg represents, like Easter, a symbol of renewal and life, this is why the religious authorities had banned consumption during the required 40 days of fasting. In order to prevent the eggs laid during the Lent period from spoiling and being eaten at Easter, they were covered with a layer of wax and decorated.
Gradually, this idea became a hobby, later giving rise to competitions to choose the most beautiful and decorated Easter eggs! The ornamentation of Easter eggs has become increasingly professional, in the hands ofauthentic craftsmen dedicated almost exclusively to this work.
Integration of chocolate
Over the centuries, with custom firmly established, these decorated spring eggs were already genuine works of art. But in the 17th century, an unexpected twist was added to the tradition.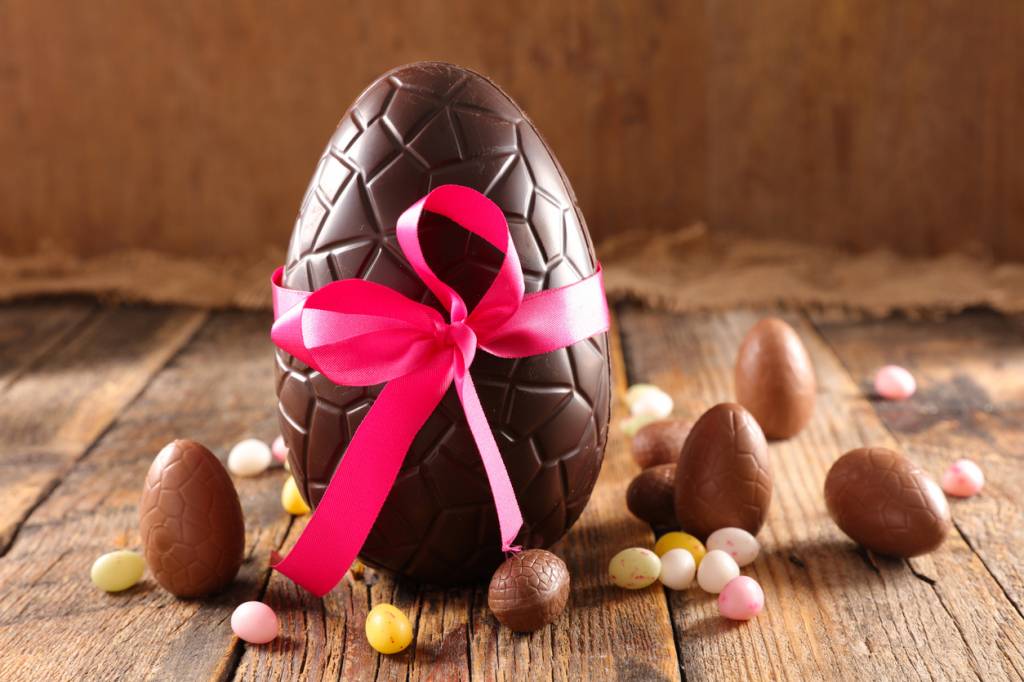 It is said that a baker of German origin had a famous idea for celebrate the end of the fast : empty the Lenten eggs and fill them with chocolate, this sweet newly imported from the Americas, in order to be able to taste them during the feast of Easter. Very quickly, the idea caught on, and 19th century chocolate makers competed in their imagination to create the most varied Easter eggs using their decorated molds.
Suffice to say that the children were delighted with this innovation, and that the party is now celebrated with a veritable frenzy of chocolate eggs.
A universal tradition and a children's feast
This tradition of offering eggs refers to the symbol of life, Easter eggs representing resurrection and fertility. At first, they were brightly decorated duck or turtle eggs, and the whole family gathered to decorate them and give them to loved ones. Over time, this tradition evolved into what we know today: chocolate eggs.
As for the Easter bunny, fish, chickens and bells, these are symbols of religious or traditional origin that are now part of folklore: they give a touch of childish magic to these dates, when children imagine that the Easter bunny has hidden chocolate eggs for them!
Thanks to advances in technology in the service of gastronomy, the technique has been perfected, thus allowing theEaster eggs to take all kinds of shapes, to become gigantic and popular all over the world. It is even possible to have delicious personalized Easter chocolates delivered in a box at home thanks to the Internet!